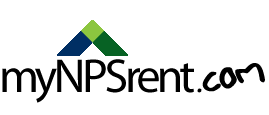 Convenience
Time, like money, is the one thing in life most of us just don't seem to have enough of. Rent budgeting through payroll direct deposit saves you time and makes delivering rent more convenient. We eliminates the need to rush out to drop off or mail a rent check, get a money order or worry about late fees if you happen to be busy the day the rent is due.


Peace of Mind
Our goal is to create peace of mind for you to know your rent will be delivered on time every time – as long as you keep earning a paycheck or receiving special benefits. And we've developed this site for you to visit when it's convenient for you to check on recent deposits and rent that's been sent to your community. Information at your finger tips.


Safe and Secure
Visit myNPSrent.com 24/7 at a time that works for you. Click the "Login" button on the top right of your screen to enter your unique Username and Password to access your personal data in your NPS rent budgeting account.


Savings
These days, lots of people with lots of money and lots of people with not as much are deciding to rent versus buying a house. We thought we'd share some of the advantages of renting at a professionally managed apartment community here. Hope you find this helpful…


Advantages of Renting
Flexibility – To state the obvious, one of the really good things about renting is that you don't have to worry about selling a house if you have to move. You also don't have to deal with mortgages, taxes, city regulations, upkeep and the like.
Maintenance Inside Your Apartment – Assuming things are working the way they're supposed to, there should always be someone to call when something in your apartment isn't working right.
Maintenance Outside Your Apartment --- Unless you're a person who loves mowing the grass and taking out the trash cans, you can relax knowing that someone else will do it for you.
Amenities – Tennis anyone?! Apartment communities offer a variety of lifestyle benefits that most of us can't afford in our own backyards..tennis courts, swimming pools, game rooms, workout equipment – it's often all there for the taking and all taken care of by community staff so you can just show up and enjoy.
Time for a Social Life – Without the responsibilities of home ownership, your time is freed up to go out with friends, take a vacation, have an adventure…
New in the Neighborhood – Moving into an apartment also lets you get used to an area, especially if you're new in town.






Myth/Reality
Don't Buy the Myths: Renting Can Be a Smart Investment offers real and perhaps surprising answers to several of the top homeownership myths, including:
Myth: I'll reduce my tax bill if I buy a house.
Reality: A majority of homeowners reap no annual tax benefits from owning a house.

Myth: Paying rent is throwing away money.
Reality: For the first five years of ownership, you are simply giving away your money to a bank. Nearly one-third of all buyers move within five years before they start building any real equity.

Myth: My mortgage payment will be less than my rent.
Reality: Your mortgage payment is just the beginning. The "hidden costs" of ownership can add up to thousands of dollars a year.

Myth: As an owner, my housing costs will stay constant. I won't have to worry about rent increases.
Reality: Your mortgage may remain constant, but other costs, such as maintenance, insurance and property taxes can go up significantly every year. And if you have an adjustable-rate mortgage, your mortgage payment itself can increase.
Source:  NMHC