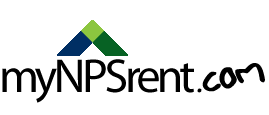 Find Out Your Credit Score Now
You could be one of the 50 million Americans who have a "thin" credit file with the major national credit bureaus: Experian, TransUnion and Equifax. While thin is usually in, it's not so hot if it's all you've got when it comes to credit. But you can fatten up your credit file and your credit future by taking these steps:

First, request a free copy of your credit report from each of major credit bureaus. Click on any of the links below. It may make sense to get more than one report since each company calculates your payment history slightly differently.
http://www.ftc.gov/bcp/edu/microsites/freereports/index.shtml

Second, work with someone to consolidate your outstanding debts into manageable monthly payments. Wrapping up old bills is critical and will take off a lot of pressure.

Third, know that your timely rent delivery will be reported by NPS Rent Assurance to a national credit bureau to help with building your credit score.
Here's a little know fact: It doesn't seem to make sense but some people have low credit scores because they pay all their bills in cash and they don't owe anything. You have to borrow and pay back in order to build or improve a credit score. Having no debts outstanding should make you a model citizen, but it doesn't in terms of credit if you can't show electronically that you've been a responsible payer!