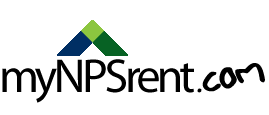 Simply put: people who have had trouble paying their bills on time have lower credit scores and people who have been able to pay their bills on time have higher credit scores. And a low credit score will hurt you when it comes to renting an apartment. But having a low credit score doesn't mean that you don't want to pay your bills on time. It just means that somewhere in your past, you were unable to pay your bills on time. It means that you need resources to help you move on and re-build credit. That's one of the reasons why Rent Assurance from Neighborhood Pay Services was introduced. We know how hard it can be to stretch a paycheck, juggle family needs and just get by. We found a way to make a difference by automating rent budgeting and reporting timely rent delivery to help with credit worthiness.


Why Your Landlord Cares about Credit
As a mirror image of past payment practices, your credit score is one of the few indicators a landlord has to determine if you're the kind of person who will pay rent reliably. Conventional wisdom suggests that the higher your credit score, the lower the risk that rent will be paid late or not at all. Each property company sets their own acceptance criteria and is required by Federal Fair Housing protection laws to review each prospective resident equally.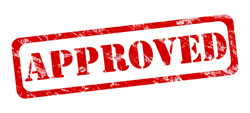 Rent Assurance 101
Let's assume that your rent is $800 a month and that you're paid weekly, or four times a month. You would schedule direct deposits of $200 every week to be sent from your employer to your NPS rent budgeting account where funds are held until due for rent. That's all it takes – and you need to plan accordingly for on time rent delivery so automating the process makes things convenient and worry free. Peace of mind with rent on time. It's that simple.


The Fine Print
NPS Rent Assurance is offered exclusively through leasing offices in conjunction with lease application approvals. Participation is completely voluntary for consumers who want to secure an apartment lease under conditional acceptance terms often with lower move-in costs. NPS is not responsible for applicant credit screening for apartment rentals or acceptance terms offered by property companies. Other standard screening requirements for rental and criminal history still apply. NPS is not a form of insurance and does not guarantee rent payments. Standard security deposits may be required in addition to participation with NPS.


On the Move?
If you need to relocate, be sure to check out AllCreditRentals.com for a complete listing of professionally managed communities around the country that offer NPS Rent Assurance.